The best medical care since 1987.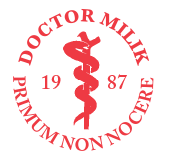 Adam Milik, MD is a board-certified internal medicine doctor. He is practicing primary care medicine, geriatric medicine, internal medicine and telehealth medicine.
Dr. Milik's office is located at 9875 West Lincoln Hwy, Suite 103 in Frankfort, Illinois office phone number 708-534-2000. He is accepting new patients, Medicare and most local health plans. He is seeing patients' early mornings, late evenings Mondays through Fridays and Saturdays. Laboratory services are offered in his Frankfort office. 24/7 answering services are offered to his patients after hours and during weekends and holidays. He is also practicing at the four hospitals: Silver Cross Hospital New Lenox, Franciscan Hospital Olympia Fields, Riverside Medical Center and Amita St. Mary's Hospital Kankakee. He has been serving local communities as a physician for more than 21 years and has been in practice for 33 years. Dr. Adam Milik has developed a strong private primary care/internal medicine practice and loves to provide the best medical care to his patients.
Our office and laboratory hours: Monday 9:00 am -5:00 pm, Tuesday 12:00 pm - 8:00 pm, Wednesday 9:00 - 5:00 pm, Thursday 9:00 am - 5:00 pm, Friday 8:00 am -4:00 pm, Saturday 8:00 am - 11:00 am (3rd Sat. of each month).
We will be happy to help and provide you with the best medicl care. We are accepting new patients!
Please call us with any questions and for any medical needs and/or to make appointment using our 24/7 phone number in Frankfort, IL 708-534-2000.
Disclaimer! Our email is not being monitored 24/7 at this time, so please DO NOT EMAIL any private/personal/medical/ health related issues. Please use instead our monitored 24/7 phone number 708-534-2000.